About the Cuddly Wuddly Chocolate Company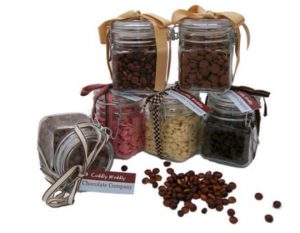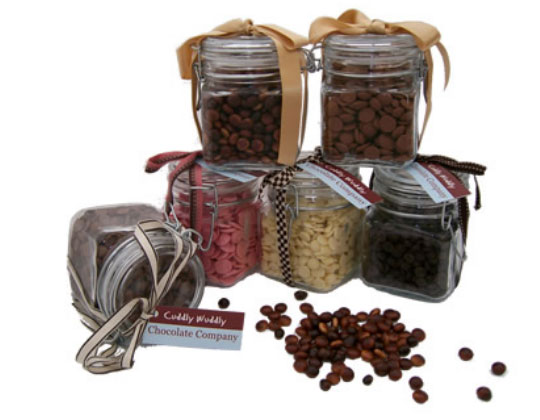 Being a real foodie, and having a particular interest in all things sweet, I decided to make some handmade chocolates for my children to give to their teachers at school and nursery for Christmas 2006. They went down a treat, as you can imagine, and soon after I was asked by the Nursery to hold a stall at a "Ladies Indulgence Evening" they were holding to raise funds. So I got my thinking cap on and made loads of lovely unique chocolate gifts, truffles, bars etc. I thought I'd made far too much but I almost sold out!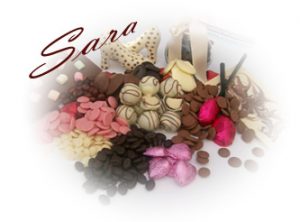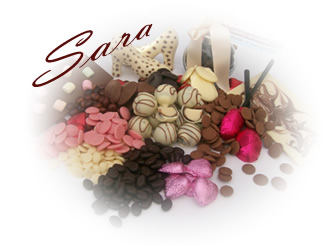 After that people would come up to me and ask "hey, Sara, can I please have some of that gorgeous mint chocolate you do…" etc and before long I had a company!
I contemplated different names for weeks on end and every time I thought I'd hit on the perfect name – somebody else had beaten me to it!
Then one night my youngest son's collection of soft toys caught my eye in the corner of the room.
We call them his 'cuddlies' so I suggested we should call the company 'The Cuddly Wuddly Chocolate Company' at which point we fell about laughing – and The Cuddly Wuddly Chocolate Company was born.
I say company, which makes it sound like some major conglomerate, but in actual fact its just me working from home in the Cambridgeshire countryside. I juggle this new venture with looking after my family.
I'm a single mum with three young children – who have developed quite a taste for my handmade chocolate splodges and are always willing to try out any new recipe that takes my whim!