Cuddly Wuddly Chocolate Company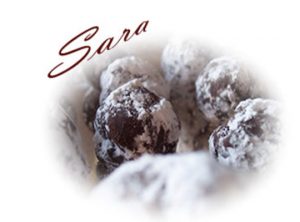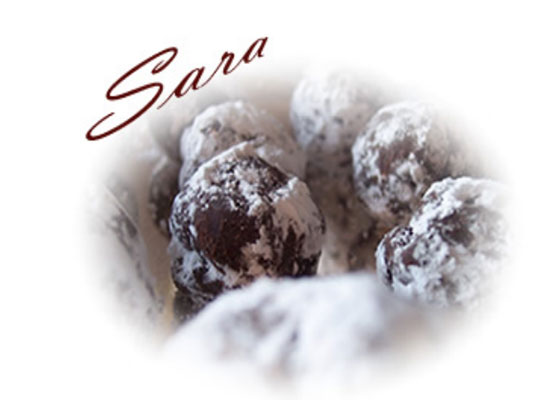 Hi. I'm Sara Fowler and chocolate is my passion. I am one of those people who simply has to have chocolate every day – and only the best will do; so I founded the Cuddly Wuddly Chocolate Company;  and what a brilliant ruse to buy chocolate in bulk and make some fantastic creations for others to enjoy, using the best quality Belgian chocolate I could find.
All of the chocolate I use is Belgian. 70% dark chocolate couverture, creamy white chocolate couverture or luxurious milk chocolate couverture. I have the most gorgeous caramel chocolate which should be kept strictly under lock and key as its seriously addictive and also the most wonderful strawberry flavoured chocolate which is the most magnificent pink colour!
The oils I use in my handmade flavoured chocolate splodges are all natural. My current favourite is luxurious Belgian milk chocolate with natural bergamot oil.
(Bergamot is that delicious aroma you find in Earl Grey Tea). I also have 70% dark chocolate with natural peppermint, 70% dark with a warming kick of chilli or milk chocolate with natural orange oil and Lavender is so popular, I now make it in both dark and milk.
I have also recently added white chocolate with lemon to my repertoire – think lemon syllabub. These all make superb after dinner chocolates.

Thank you for choosing to browse my website. I hope you will see that amongst these pages you will find an assortment of unique, handmade, unforgettable and personal gifts, for all your needs. If you are looking for a unique gift, have a special occasion on the horizon, or just want to treat yourself, I'm sure there'll be something here to satisfy even the most ardent chocaholic.
Enjoy!
Parties
I can also provide you with ideas for individual party bags. I have cellophane bags of marbled chocolate pearls, ballet shoes or perhaps toy sized chocolate cars might be what you're looking for.
Wedding Favours
For brides looking for wedding favours, please take a look at my individually foil wrapped hearts. Or how about a plate of handmade champagne truffles to grace each table?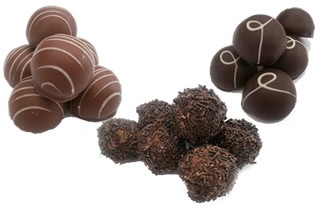 Gifts
If you are searching for that perfect gift, please take a look at my jars of chocolate buttons and jars of mini moccabeans or marbled pearls.
That heavenly aroma when you pop the lid open is why I bottled these buttons up in the first place! You may want to keep the caramel buttons on the top shelf – once you've tasted them, you'll know why!